Safety Tips When Giving Medicines to Children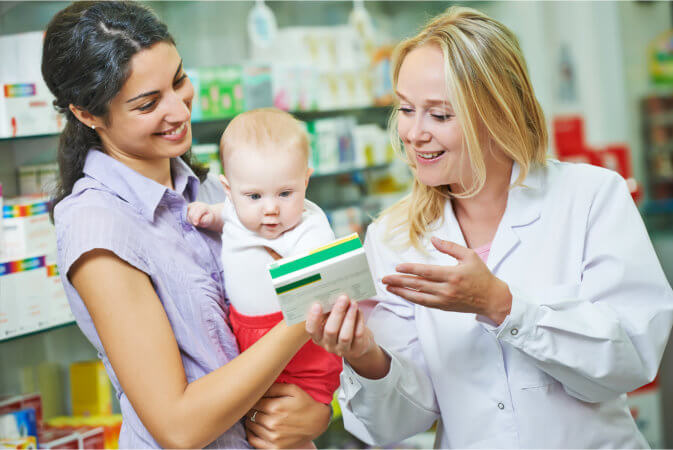 Hey moms and dads, how do you rate your child's medication adherence? On a scale of 1 to 10 where 10 is the most challenging, how challenging would you say is making your child drink their medicines? If you give a rating between 8-10 years, we would not be surprised. It is mostly every parent's struggle to give medicines or even vitamins to their children as there would always be some semblance of a battle.
As a leading pharmacy in Texas, we would like to back you up with these tips for giving your child's medication. In particular, we focus on your child's safety when it comes to medications, whether theirs or not.
When your child is showing certain symptoms but you're unsure about what they're feeling, don't hesitate to consult with their pediatrician. Your little ones may not be as stable as the older ones when you buy them medicines for their fever, cough, or flu. Be on the safe side by learning to ask their doctor if a particular medicine will be right for your child.
Medicines for older adults should also not be given to children. Adult medicines have a different composition, which, when given to children, can negatively affect their health. Just remember that whatever is for mommy or daddy should be given to them respectively.
Don't ever use medicines that are already leftovers, especially with liquid medications. All leftover medicines should be properly disposed of. However, if there are other medications that you need to take because of need, always check first if it hasn't expired yet. Expired medicines might do more harm than good.
Don't use medicines that have already been prescribed to another child, even if you say they're suffering from the symptoms and they're of the same weight. Without professional guidance, don't just give any kind of medicine to your child as they may have varied dosage and instructions.
You will be safe when you take the time to talk with the pharmacists. In particular, ask the pharmacist for some clarification when you're giving two different medicines but with similar ingredients. When you want to compare a branded medicine with its generic equivalent, the pharmacist can assist you with these questions.
Double-check your purchases of over-the-counter medicines. In particular, check if there had been any tampering at the package. Additionally, you have to inspect if the packages are really intact, without any slice or tear. Also, don't forget to ensure that the expiration date is still very far.
Coordinate with your pharmacist in keeping the medical history of your child. When their medicine is up for a refill, your child's health records can already be kept in their database so that the pharmacists can also help you monitor the progress of your child's health.
At O.K. Pharmacy, we don't just provide Medical Supplies in Donna, Texas, but we also do our part in assisting you over your medical needs and inquiries. Don't hesitate to tell us your inquiries.