Your O.K. Partner in Achieving Good Health and Wellness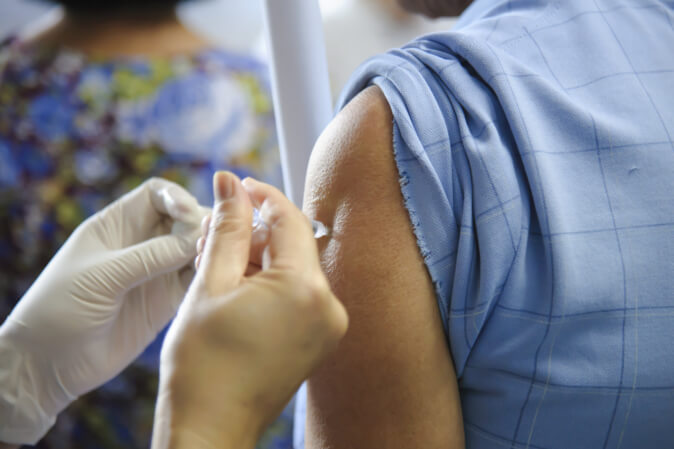 We believe that a healthy body and mind is not a privilege, but a right for everyone. That is why we at O.K. Pharmacy aim to ensure effective and convenient health management for you and your loved ones, by providing quality and affordable products, and services personalized to suit your needs and preferences. We are more than just a pharmacy in Texas. We are your reliable partner in the path to a healthier life.
The quality of our products, the efficiency of our professional pharmacists and personnel, and the range of services we offer all work to make your pharmacy experience a convenient and easy one. At O.K. Pharmacy, we aim to help you and your loved ones attain good health and wellness through:
Auto-Refills for Prescription Medication

We help you stay on top of your medication, through our automatic prescription refill service. This way, you will no longer have to worry about forgetting to refill your prescribed maintenance medication. With us, you can follow through your treatment plan effectively.

Immunization/Vaccination

Immunization shots are very important for protecting yourself and your loved ones from diseases. Our trained pharmacists can administer immunization and vaccine shots for Hepatitis A and B, Shingles (Zoster), Pneumococcal Virus, Tetanus, Diphtheria, Influenza, Measles, and others.

Specialized Packaging

Ask us for specialized or customized packs for your medication—complete with labels that state your name and medication details such as dosage indication and components. From child-proof and tamper-proof containers, blister packs, to group packaging for multiple medications and even large print containers for your elderly loved ones, we got the special packaging you need.

Medication Flavoring

Are you or your children experiencing medicine intake due to its pungent aroma and disgusting taste? With us, you will no longer have to pinch your nose every time you take your prescribed medication or have to chase your little one every time they have to take their dose. We can add a flavor of your or your child's choosing to an antibiotic or prescribed medicine.

Free Delivery

We ensure that you get the medication you need even when you are not able to leave your home through our free delivery service. With us, you can have your prescription medication and medical equipment delivered right to your doorstep—providing you with the convenient and hassle-free experience you deserve.
At O.K. Pharmacy, we are dedicated to providing you with a wide range of services that cater to the unique needs of you and your loved ones. We make sure to give our customers the ideal personalized care plan suited for their condition, preferences, and lifestyle.
Our pharmacy is well-stocked on prescription medication, over-the-counter drugs, vitamins and supplements, and medical supplies in Donna, Texas—with good quality and at affordable prices—so you are most likely to be able to acquire what you need with exact quantities without having to make multiple trips to other pharmacies. For more information regarding our services, you may reach us at 956-464-2200.