Blog
Pharmaceutical in Donna, Texas
How to Choose a Walking Cane for Seniors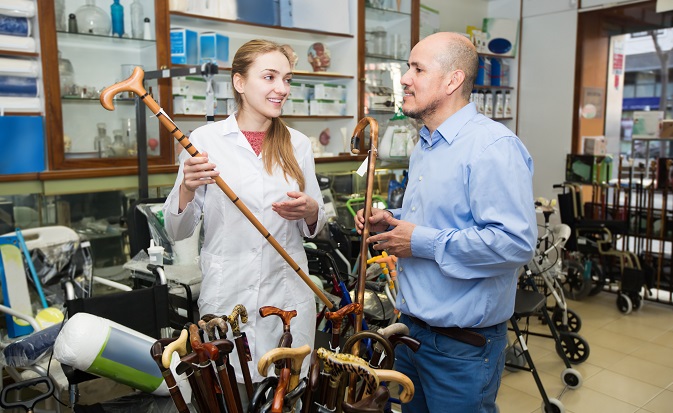 One of the best places to find a good quality walking cane for seniors, in addition to other medical equipment and pharmaceutical products in Donna, Texas, is the O.K. Pharmacy. This pharmacy is your one-stop-shop for affordable and durable medical equipment and medicines.
But just like with other medical supplies in Donna, Texas, there are many types of walking canes available today. If you are having trouble choosing the right kind of cane for your loved one, don't worry. Here are some things the ideal cane should have.
First, it should be sturdy enough to handle the weight of its user. If the cane is not durable enough, there is no point in buying it. Second, it should have a height you can adjust, so the handle is the same level as the user's waist. This will prevent avoidable strains and potential injury.
It is also very useful when the cane has a stable foot that helps it remain standing when not in use so that the user doesn't have to bend down to reach it each time it falls over. If the walking cane has a built-in SOS alarm and night light, that would be a huge bonus. Also, it can be easily collapsed, folded, and stored in a small bag.
If you are looking for affordable medical supplies and medication services in Texas, drop by your favorite neighborhood pharmacy today. Call us at 956-464-2200!
Deprecated
: File Theme without comments.php is
deprecated
since version 3.0.0 with no alternative available. Please include a comments.php template in your theme. in
/home/okpharmacydonna/public_html/wp-includes/functions.php
on line
5579